Confirmed Instructors
that will teach Zumba® on board
– ZJ™ Paula Mendes
– ZJ™ Tania Ginard (Zumba®Twinz)
– Alicia Ginard (Zumba®Twinz)
– William Flores
– Banke Brattström
– Sergio Molina
– Linda Chebbi
– Rodrigo Garrido
– Wallace Da Silva
– Fernando Brito
– Miriam Ponce De Leon
– Simon Monserrat
– Irantzu Sacristan
– Goizeder Caballero
– Marica Nordqvist
– Carlos Ibañez
– Maria Delgado
– CJ Crew (Camilla & Julia)
– Frida Ekberg Bennecir
– Rocio Anturi
– O.N.E. Team
(Mary, Karin, Frida, Marie, & Anna)

International Guests
that will teach Zumba® on board
More instructors coming soon!
Several of the confirmed instructors will be part of the Zumba® "Marathon".
---
INSTRUCTOR INFO
---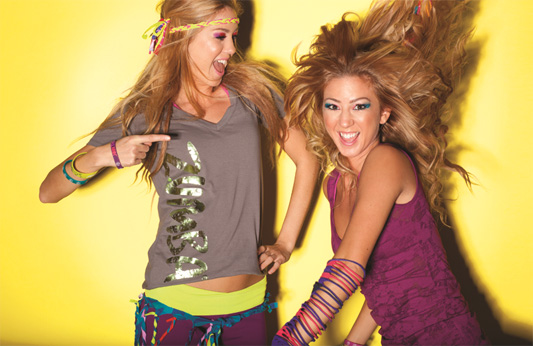 ---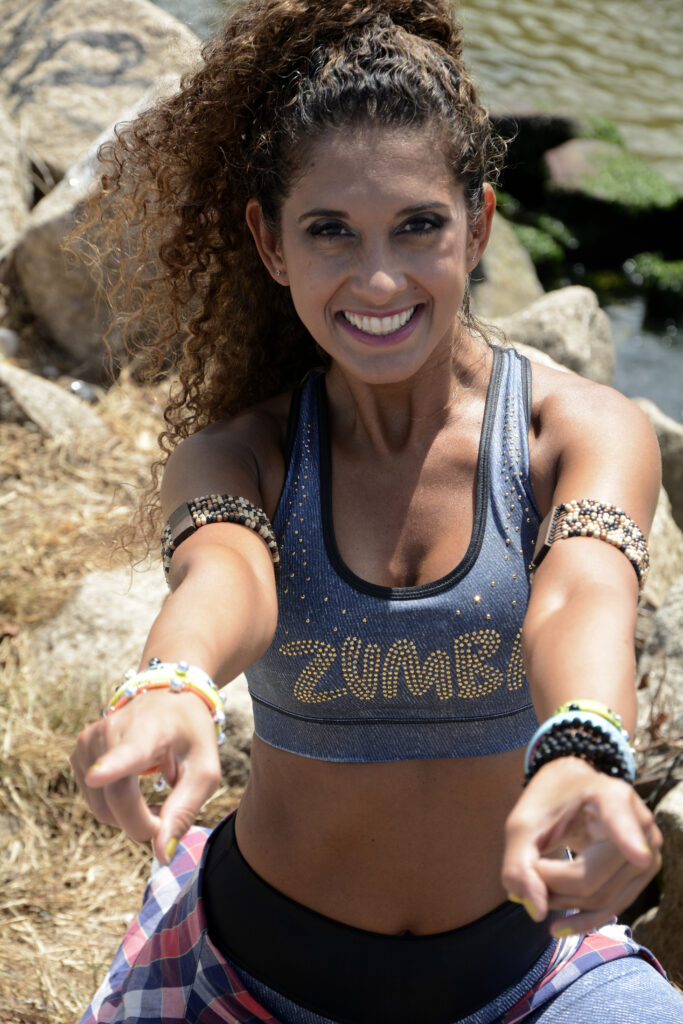 ZJ™ PAULA MENDES
Paula lives in Gothenburg and is mainly a "Brazilian Dancer" who can make anyone shake their butt.
She is a Zumba®Jammer, Aerobics Instructor, Dance teacher and Sh'bam Instructor.
She is one of Sweden's first Zumba®Jammers.

"Dance is an important part of my life. It's the energy of my body and the happiness of my soul. It's the power of my heart that spread out my passion. It's the universal language that doesn't need translation. Dance with passion is the secret of the best dancers!"
---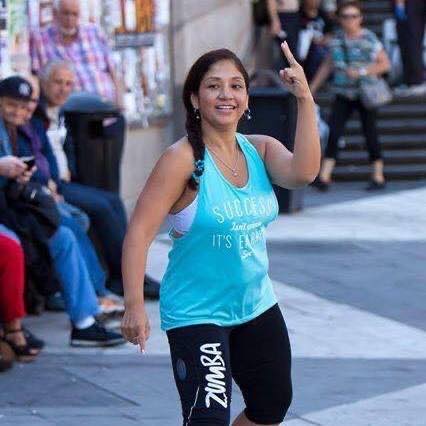 ROCIO ANTURI
I was born in Colombia, have been a Zumba Fitness instructor since May 2011 and work at Stockholm Salsa Dance.
My source of inspiration is music because it gives me joy. On my workouts you can expect dance joy with a lot of energy. I love to have fun and sweaty workouts and work a lot with different Latin American foundations and musicality.
---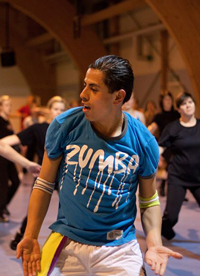 CARLOS IBAÑEZ
Carlos Ibañez runs "Zumba By Carlos" with his site Zumba4u.se As one of Sweden's first male Zumba Instructor and raised in South America, Carlos knows what a fun fitness fiesta should be.
His incredible energy and charisma are easily contagious and he leads the passport pedagogically so that both beginners and the well-initiated find themselves in the movements.
He has been a guest instructor in, among others, Finland, Holland & Poland and presented Zumba.
Carlos is also among the world's first to have a certificate in Zumba Sentao®
Strength meets fitness in a truly spectacular way!
Let's Zumba!
---
GOIZEDER & IRANTZU
Goizeder and Irantzu, @zumbaskian, are a couple from Spain living in Stockholm. Goizeder, with more than 15 years of experience as a fitness and directed activities instructor, is ZIN since 2016 and Zumba Mentor. Irantzu is ZIN since 2021 and sports activity instructor since 2019 Together they are unstoppable, a bomb of energy and good vibes! "Zumba is for us community, sharing, fun and health. We are thrilled to be able to participate in this event and we are going to give it our all, are you ready?".
---
BANKE BRATTSTRÖM
Banke started his career in the dance world with show dance, street dance and "high heels" before starting as a Zumba® instructor since 2015.
With all licenses he holds classes in Kristinehamn and around Värmland. He always gets his crazy energy and educational thinking with the participants even on the difficult steps with joy and laughter.
See you at the cruise.
---
TEAM O.N.E. DANCE STUDIO
Mary, Karin, Frida, Marie & Anna.
5 happy girls whose paths crossed Zumba®.
Now they drive together in Kolbäck, Köping and Eskilstuna.
Joy and community are their key words.
---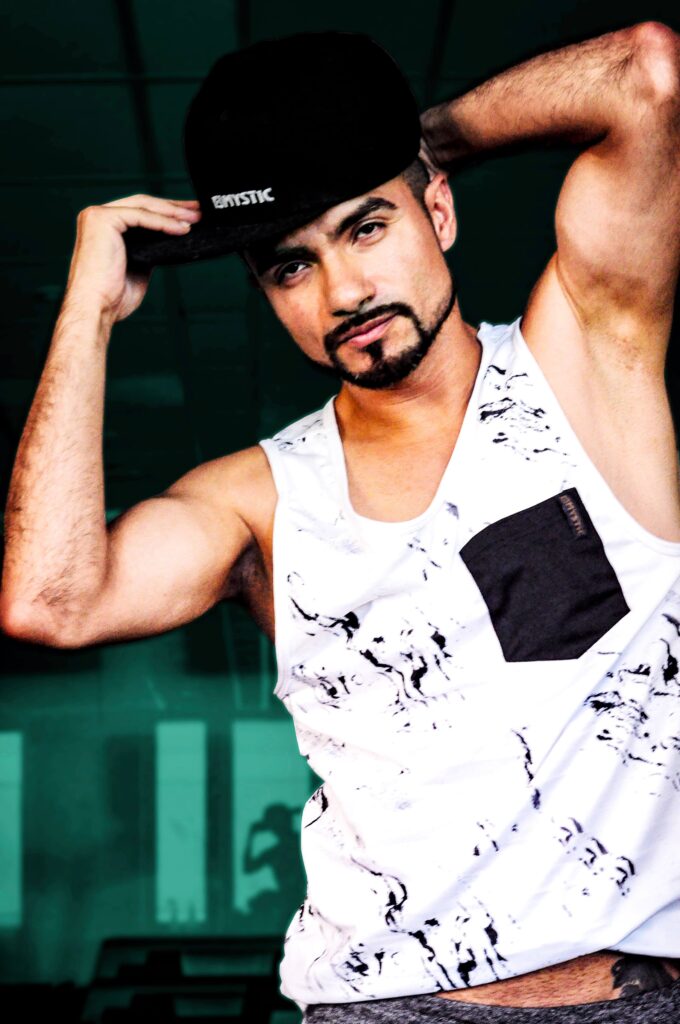 RODRIGO GARRIDO
I am a trained and certified Zumba and Les Mills Body Jam instructor
and holds classes every week at several different gyms in the Stockholm area.
This has been my main occupation for several years now.
As a person, I am very peppery and enthusiastic,
I really love meeting people and passionate about making people feel good
and discover the power of dance.
Dance is the language of the soul, a pure energy and force that is translated into movement and joy. I love to see that joy in my participants
and it does not matter if you "can" dance or not, it's just dancing and letting the body speak.
A "good" dancer is "good" because of his passion for music and dance.
Passion is both visible and felt. It's great to see when the participants let go
and everyone gets in touch via this universal language!
People sometimes ask why I chose to become a dancer, but it was not a choice I made.
Life chose it for me because it is simply me. It is power, feeling and joy. It's to be yourself! I live my truth, I express my love and I share my enthusiasm!
---
LINDA CHEBBI
Originally from Kenya and living in Karlstad in Värmland, I have been doing Zumba for 5 years! Teach Zumba fitness at STC gym and love Zumba and it is noticeable that in addition to the 4 Zumba basic styles you will find world rhythms Arfobeats when you visit my classes!
---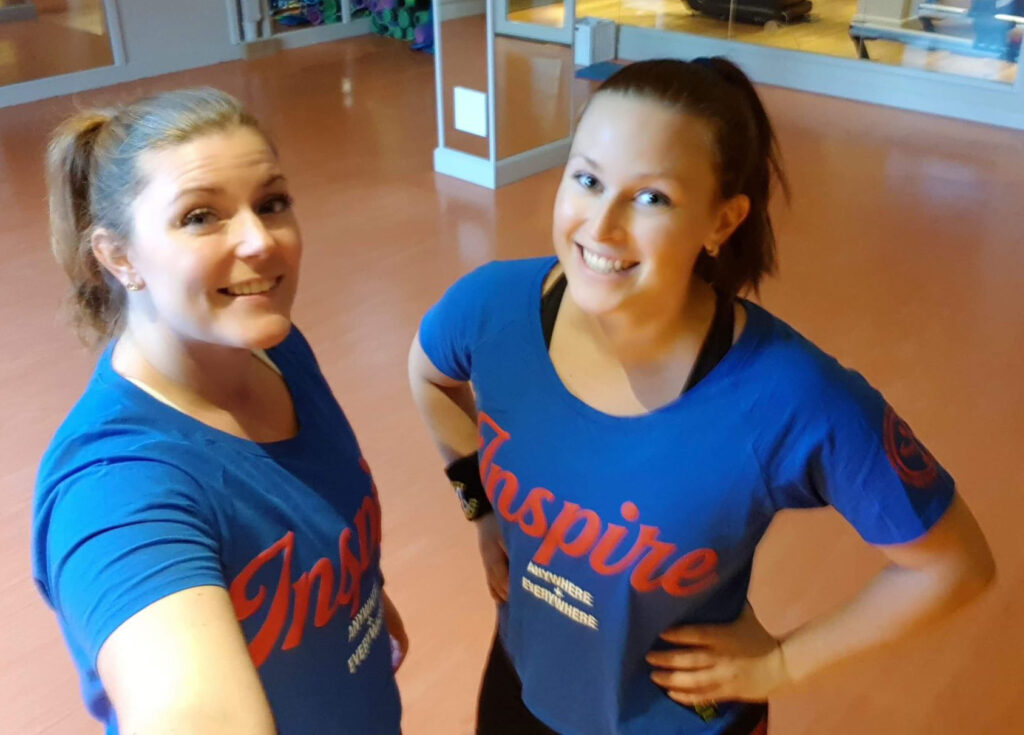 CJ CREW – Camilla & Julia
Zumba® brought us together many years ago and now we are best friends. We both have been dancing for several years but now we have taken a step forward and have become ZIN licenced instructors, so we can share our passion for Zumba® with you. We love all the Zumba rhythms but our favorites are afrobeat, dancehall, cumbia and reggaeton.

---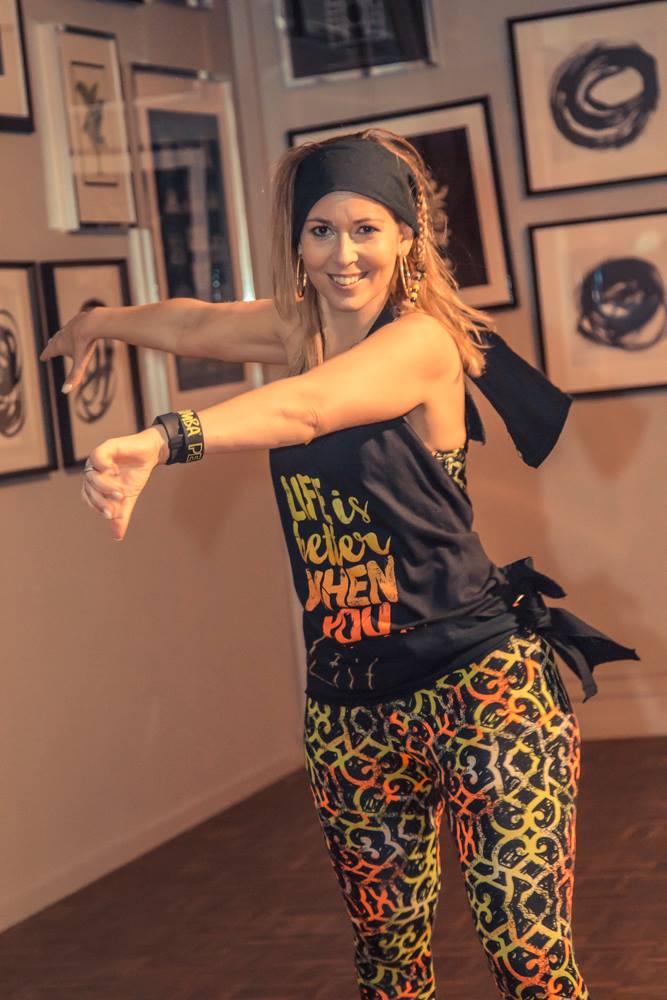 FRIDA EKBERG BENNECIR
Frida hails from Trelleborg in Skåne where she works wholeheartedly with her own dance and training studio.
She is passionate about Zumba® and is ZIN™ since 2011.
Frida loves to inspire and share the joy she feels for the dance herself.
She was recently nominated for the Gold Heart as this year's group training instructor.
---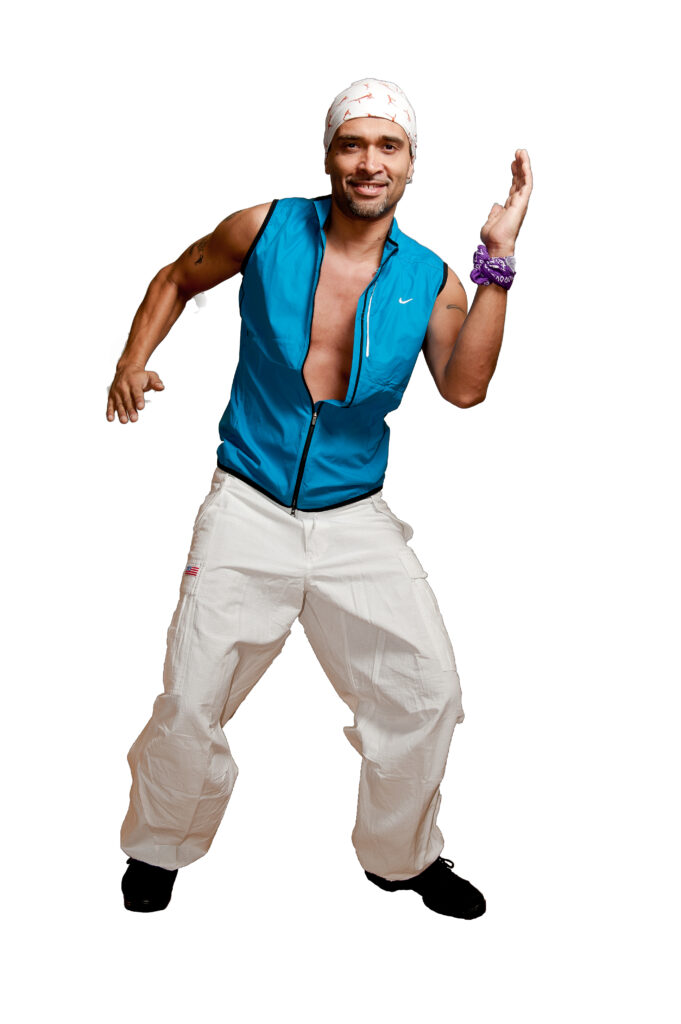 SIMON MONSERRAT
Simon has been a musician / percussionist for more than 25 years and has toured around the world.
Among other things for more than ten years with double Grammy-nominated Linda Tillery & the Cultural Heritage Choir.
He has also played with Latin American
quantities such as; Bebo Valdes, Maximo Jimenez, Colombia all Stars, Jerry Galante and others.
He has worked for several years as a percussion teacher at the Royal Academy of Music and also as a salsa teacher for several dance schools and study associations.
Interest in both music, dance and training
made Zumba® feel completely natural and right. Licensed Zumba Instructor in: Zumba® Fitness, Zumba® Toning, Aqua® Zumba and Zumbatomics http://www.zumbamadness.se
---
MIRIAM PONCE DE LEON
Miriam started dancing salsa and other Latin American dances in 1992.
Miriam has won most salsa competitions here in Sweden, including the Swedish Championships which she has won three times!
Together with Club Latino, she has shown and taught salsa around the world.
Miriam has trained and danced with many of the greatest salsa dancers in the world. For 10 years she has run one of Sweden's largest salsa dance schools, Stockholm Salsa Dance.
Since April 2010, Miriam has been a Zumba instructor and
holds several zumba® classes around Stockholm. In 2011, Miriam furthered her education in zumba and is now certified in: Zumba® Fitness, Zumba® Toning, Aqua® Zumba, and Zumbatomics.
---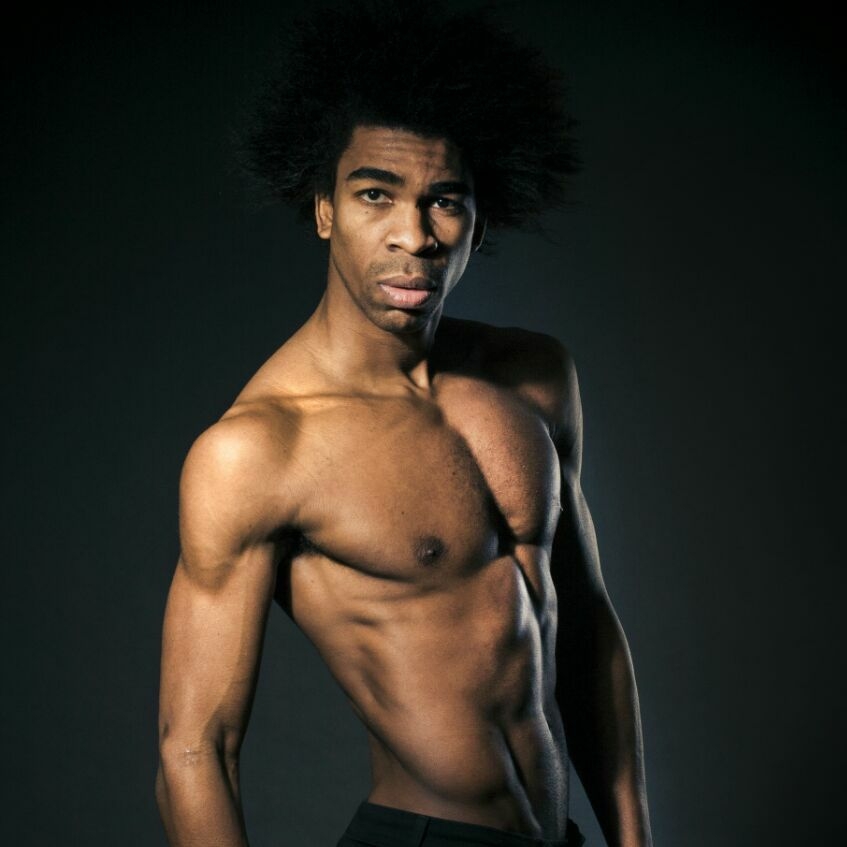 SERGIO MOLINA
I am a Cuban show dancer based in Stockholm since 2011.
I took my ZIN license in November 2013 and has been working with Zumba® since then. I love Salsa, Rumba, Samba and Afro.
Like a show dancer i love to mix all these rhythms and with show style. With the help of my dance experience and all the Cuban energy and passion for the dance that I got from my roots, I bring lots of pure spirit to my class.
---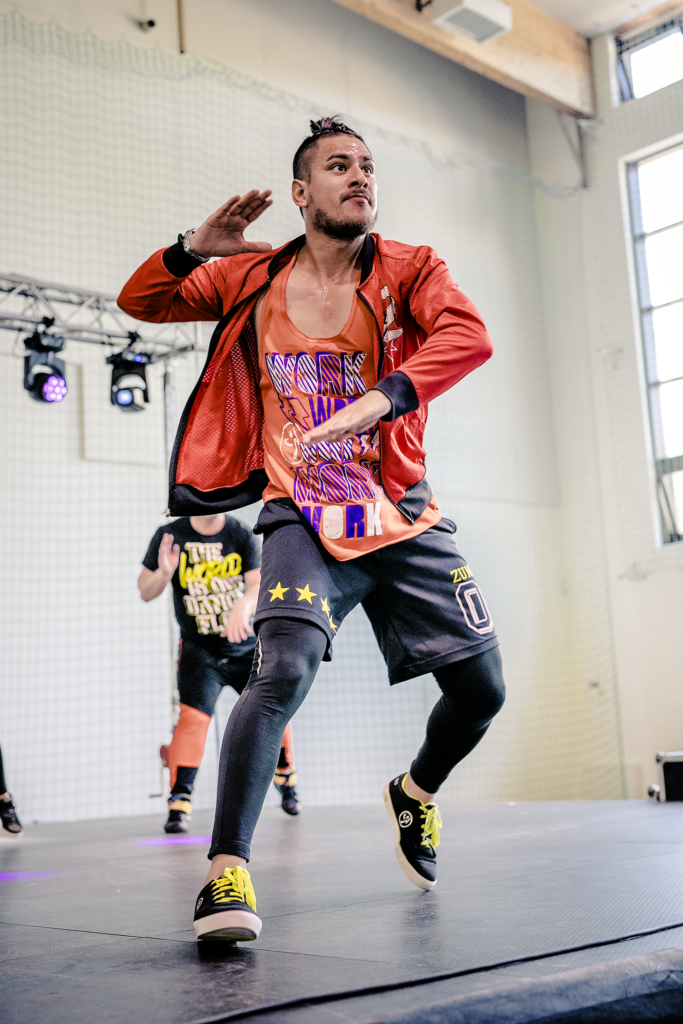 WILLIAM FLORES
William is a very energetic person who has been a Zumba®Instructor for more than 7 years.
His name is growing in the world of dance.
William is an experienced dancer who has danced since he was 3 years old
with dances like jazz, reggaeton, salsa, cumbia, merengue, hip-hop and many more…
He has traveled all over the world in more than 45 countries.
William always gives 110% in every class and promise that you will sweat!

---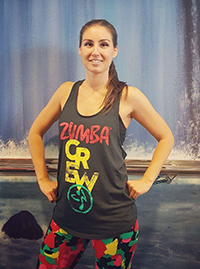 MARIA DELGADO
ZIN ™ since 2013
Own Zumba business in Enköping.
Danced all life including Streetdance, Reggaeton, Salsa, former dance instructor.
Instruct and inspire to take in a little extra and dare to challenge yourself in everything you do.
---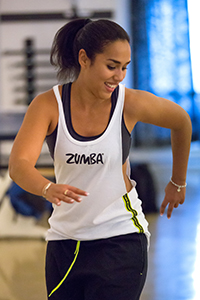 MALIN JONSSON
Malin is a Zumba®Instructor since 2010 and is based in the beautiful city of Norrköping
She loves to spread joy and happiness and really looks forward to dance together with all of you!
---
WALLACE DA SILVA
Wallace was born and raised in Brazil where he was a soccer professional. In 2001 he moved to Sweden and 5 years ago he decided to quit football and bet on Zumba® instead.
Today he lives in Gävle and holds both Zumba®fitness, toning, sentao and gold and organizes Zumba events in Gävle. Wallace has had Zumba in Brazil, Norway and around Sweden as well as previous Fitness Cruises.
---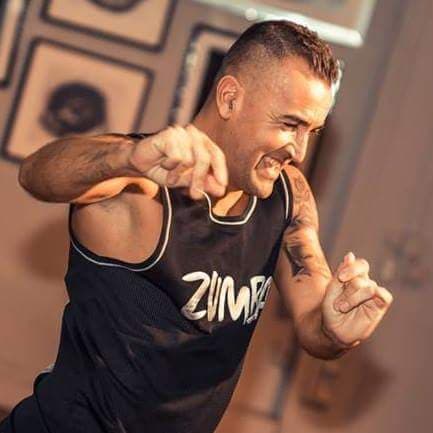 FERNANDO BRITO
International presenter and educated sports teacher. S.A.F.E licensed. Licensed Zumba® instructor. Two-time Swedish champion in aerobics. Presenter in Chile, Brazil, Italy, Spain, Turkey and Sweden. Fernando towers in Sweden with his special Latinos and makes training a party! Popular educators including on the international training trips.
9 years as a ZIN™ also Zumba® Step and Aqua®Zumba instructor. In recent years I have worked extensively with training trips and run these classes on trips. I also have my own Latin weeks at some hotels in Greece and Turkey. My strength is to be as educational as possible so everyone can participate.
---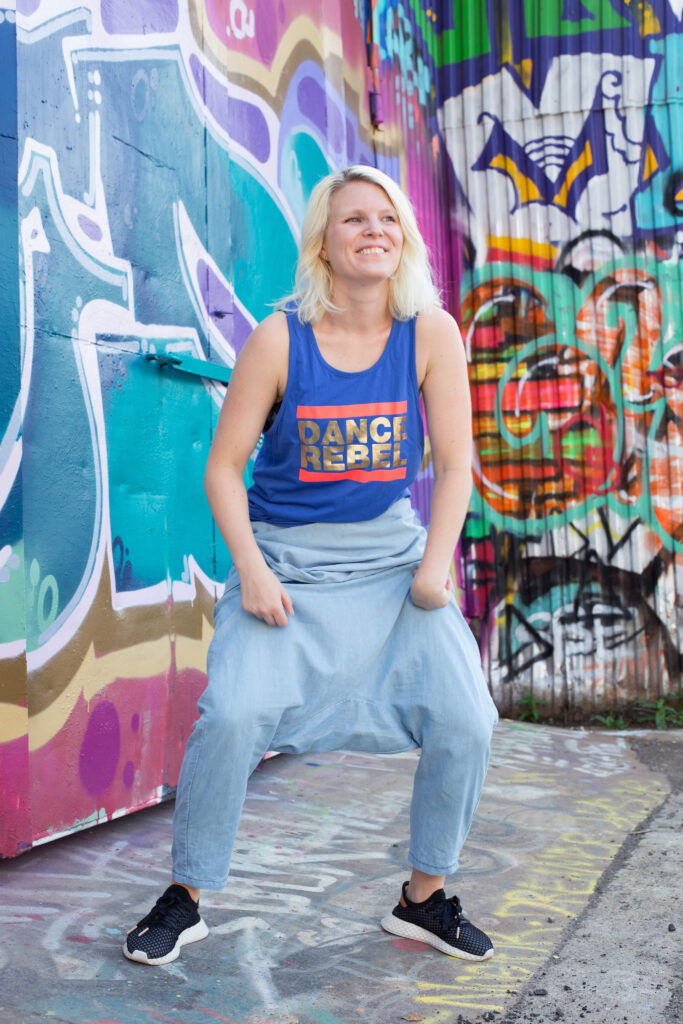 MARICA NORDQVIST
I have been dancing since the age of 3 (educated in Germany & Sweden), since 2018 I am a Zumba® instructor and live in Stockholm. I am also an instructor in Les Mills dance concept Sh'bam and my own Flow & Glow®.
My classes are unpretentious, full of energy and contain a large portion of community – it is clearly a real party.
In 2020 and 2021, I had the great honor of being nominated as this year's Group Training Instructor in the Fitness Festival's Golden Heart
So looking forward to this magical journey and that we can finally gather and dance together.
---